Admission
At any time.
Basic Courses : Learning the basics of Shimai Dance and Song; the years for required for graduation is from 1 year to 3 years.
Students are provided registration as elementary, intermediate and advanced courses.
Individual Courses:Learning either the Song or the Shimai dance.
Optional Courses:Those who have completed this Basic Courses can study unlimited for other courses.
※About free trial classes
Have you want to exeperience the world of Noh play?
you ever wished to experience…?
At Umewaka Noh Academy, in order to studients can feel the class of contets and atmosphere in advance, we are holding a free trial class on the first Thursday of every month.
If you would like to participate, please contact with the officer.
(Tel: +81- 09-3363-7748 or Email Address: umewakakai.piif@gmail.com)。
At Umewaka Noh Academy, to help students get the real feeling of the class atmosphere in advance, we are holding…
Practice Day
Every Thursday (4 times a month)
We have two schedules: A daytime shift (about 2-5pm) and evening shift (about 5-8 pm).
At the time of enrollment, please choose your courses between the daytime or evening schedule. Otherwise, you can go to classroom in your convenient time. In our courses, you have about 30 minutes to study dance and 30 minutes to study song individually with teacher's instruction.
Iterms need to prepare (Materials needed)
Songtextbook for sing and Shimai, Ogi_folding fan, white tabi for Shimai dance.
 Some people may think that "I need a lot of things…"but all necessary things are only song textbook and Shimai Ogi_folding fan(as 8000en)and 3 sets of white tabi. As for the song textbook, you are able to borrow it from the classroom and teachers at the beginning of the lesson. We are also buying somethings as Shimai Ogi_folding fan in school. Therefore,
preparing of Song textbook or Shimai Ogi_folding fan is not necessary on the first day.
White tabi is also sold in city of kimono fabric shop.
 In Umewaka Noh Academy, We hold the performances once a year and in that case, you can rent kimono and hakama.
In our school, you can start learning more easily than you think.
Enrollment Fee
Basic Courses ¥15000
Individual Courses ¥8000
Monthly tuition fee
| | |
| --- | --- |
| Basic Courses | Song and Shimai Dance ¥15000 |
| Individual Courses | One of either the dance or the song ¥8000 |
| Another Courses | Song and Shimai Dance ¥20000 |
Teachers' profiles
富田 雅子(Tomita Masako)
Tomita Masako has had 35-year experience in Noh Play History. He enrolled in Umewaka Noh Academy in 1973 and graduated in … Tomita Masako Teacher was certified as a member of Kanze school of Noh in 1990 and became an assistant at Kanze school in 2005.
 Tomita Masako Teacher has become a professional when he was 40years old and he also performed on stage in various events in Umekawa. After graduating from school, he became a professor Umewaka. Besides his teaching at the Umewaka Noh Academy, he also provided personal training programs. Currently, He is taking the roles of No.1 and No.2 at the Umewaka Noh and Midorika Noh (as a supporter)
the scene makes coming to mind lively, a cheerful teacher who conveys the appeal of Noh in a class that emphasizes the power and rhythm of Japanese words.
~The Major Noh stage history~
In 1982 The first role in show of"Shojo"
  In 1990 The show of "Midare"
In 1994 The Show of "Shakkyo shishi"
In 2001 The Show of "Dojoji"
  Other 「Yamanba」,「Yoroboshi」,「Hanagatami」,「FujiTo」
三吉 徹子(Miyoshi Tetsuko)
Studied under Rokuro Umewaka (currently Minoru)
Kanze school teacher
The first of Shite position: Nou Hana Tsuki
President of Midori Midori
鈴木 矜子(Suzuki Kyouko)
Born in Takeo City, Saga Prefecture
Live in Hachioji, Tokyo Noh association member Teacher in Umewaka Noh Academy President of Ryokufukai
In 1961  Studied under Yukichi Takao and Tsuyoshi(now Shoushi)
In 1973  Studied under Kiyoshi Tsuchida(now Koushi)
In 2001  Studied under Rokuro Umewaka(currently Minoru)
History of Noh Performance
「Aoiue」 「Loyalty」 「Yamaba」 「Izutsu」 「Fujito」 「Sumidagawa」 「Matsukaze」 etc
A few brief words: In the mainstream of male Noh that is making the most of the sensitive feelings of females while pursuing the ultimate female vocalization that adds strength to it, every day we continue to search for natural body expression that touches the heart of other people.
After becoming students of school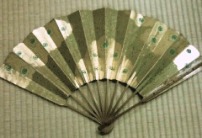 once a year, we have a free participation ceremony, performances of the dance music, etc … and a yukata parties in the summer, you can do hand-on daily activities during your study. In addition, you can watch a formal performance sponsored by Umewaka kai with a student discount.
Umewaka Noh Academy's Yukata Party was held. (R1m 8, 29 at Umewaka Academy Hall 2F, main stage)
As hot days continued, we presented a summary of lessons in the first half of this year. It's a private meeting where you can relax and enjoy a good sense of tension. Together with the graduate students, the students of the experience courses from June also showed the song and dance of "Tsurugame" I think they did try their best in a very short time, just 10 times of practicing before the event. How did they feel on the main stage?