For those who want to use Umewaka Noh Gakuin Kaikan/ Noh theater
In our Noh theater you can use it variously such as to hold Noh performances, take announcement, play drama, take recitation, hold music concert or photo session( CM, movie, drama, catalogue of fashion, etc. )
ーRental stage・Rental theater・Rental hall ・Rental practice hallー
For people who don't belong to Noh field, what do you think when you go to our theater and feel the atmosphere of Noh such as promoting your creation, development and your experience?
In particular, the characteristic of the Umewaka Noh stage is that it has natural light which is not found in other Noh theaters. So you can enjoy shadows of natural light during daytime performances.
We constructed that the stage was created with nature. This is also the reason the performers, spectators and behind the scenes staff sighed at the beauty of nature and were filled with awe and gratitude for its beauty and creativity.
Of course, we can close the curtains to clock the light moderately!
We have two entrances to enter and exit the main Noh stage. One is a small Itado called KiritoGuchi.
The other is a curtain called "Agemaku", at the end of the stage.
After the performer hangs the Noh mask, he and she will enter the stage from "Kagami no ma" (hall of mirror). Hakakakari is a bridge to go into stage and it is also a space of a peculiar Noh Stage.
For example, It means that you can represent a long journey by walking here, and it is a symbol of space time where gods, spirits, Budha, Demon, etc. cross from another dimension to the world on this side.
The pine trees planted along Hashigakari are the first pine, second pine, third pine which are smaller in that order to give a sense of perspective.
Number of seats
Front 112
Front Hinamatsuri 30
Front side 14
Middle front 42
Side front 84
Side front pier 21
Side front auxiliary 35
Total 338 seats
Principle
The floor of the Noh stage is made with elasticity using a cypress plank that has been smoothly shaved so that it is suitable for walking with sliding feet and performing dance. Therefore, the stage is limited to white socks. If the socks are inconvenient for the stage production, you must draw a beautiful linoleum on the stage.
Don't put props or packages on the stage → Heavy items that damage the stage are not allowed, but light items can be cured and placed.
In addition to the above, please contact us directly and ask for details, fees, time zones, etc if you have a point that you are not sure.
It is also possible to use only the Umewaka Noh gakuin Kaikai/ Noh theater for training and photography. (Excluding performances). Let's contact us for details.
2nd Floor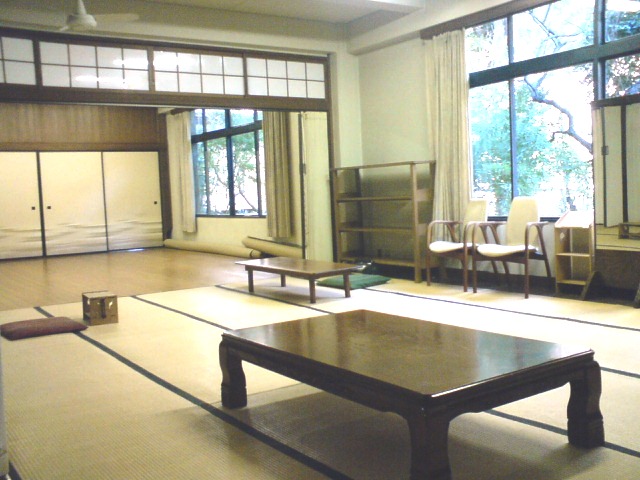 Japanese's style room and floor stage
(The Japanese's style room and floor stage can be separated )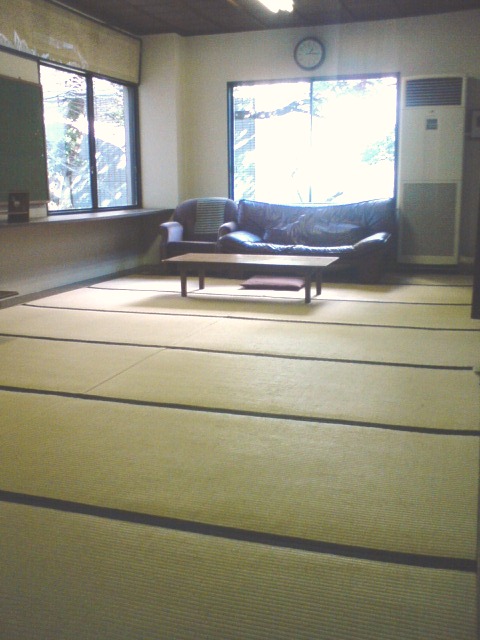 Japanese's style Big Room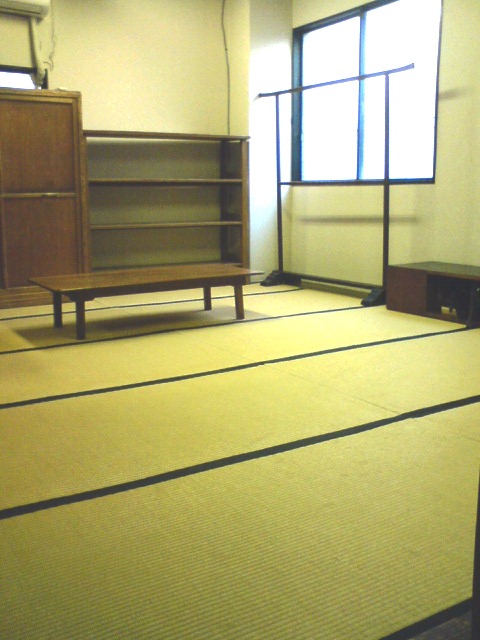 Japanese's style Small Room
(Costumes Room)
3rd Floor
Japanese's style room and floor stage- (There has a mirror that can be opened and closed freely)
Umewaka Theater Public Interest Incorporated Foundation
2-6-14 Higashi nakano, Nakano-ku, Tokyo
TEL 03-3363-7748 FAX 03-33363-7749 Person in charge : Mr. Yamamoto